Fans were blown away by Britney Spears' stunning body as she danced around in the tiniest red two-piece she owns.
Britney Spears dances in the tiniest red underwear in the world while wearing a cowboy hat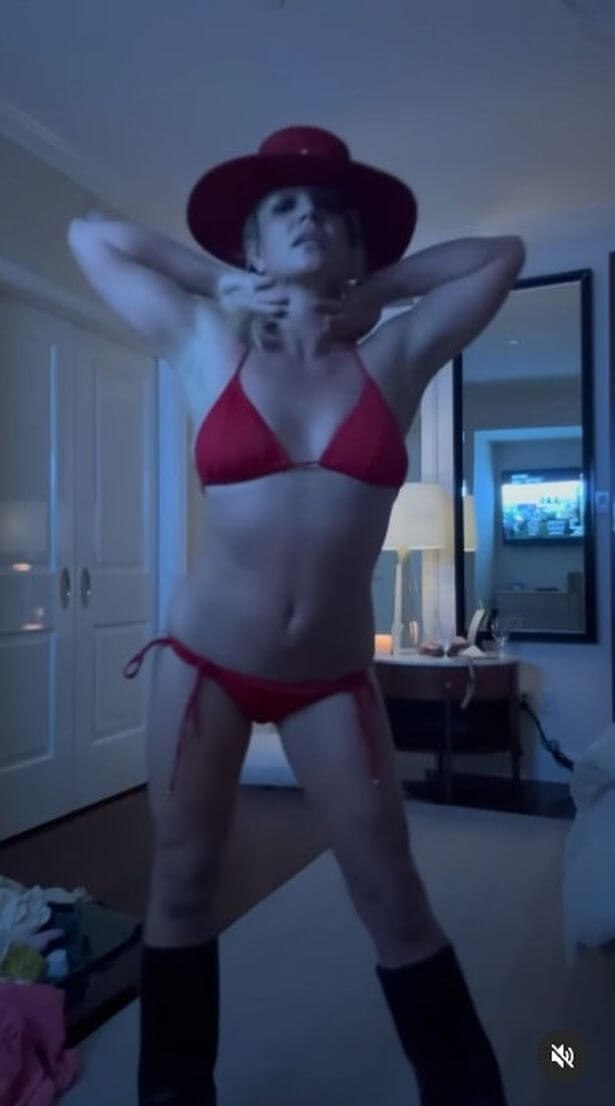 Pop icon Britney Spears has posted her latest dancing video and stunned fans as she donned a teeny red two-piece and cowboy hat before changing into pink crop top and skimpy underwear bottoms.
The star looked stunning as she strutted her stuff for her fans and showed off her toned abs.